If you've got a big-budget film or TV show that could shoot on soundstages - or that needs Chinese locations - then you might want to add another city to your list of possible locations.
Qingdao.
Why should Western producers consider a city on the coast of China that many will have trouble locating on a map - or pronouncing?
Because the owner of a vast new studio there, known as the Qingdao Oriental Movie Metropolis, has apparently arranged a 40% rebate for every dollar spent there!
If the rendering of Wang Jianlin's dream on the Yellow Sea (below) doesn't get your attention, visit this link to an eye-popping 3D model of that still-under-construction facility.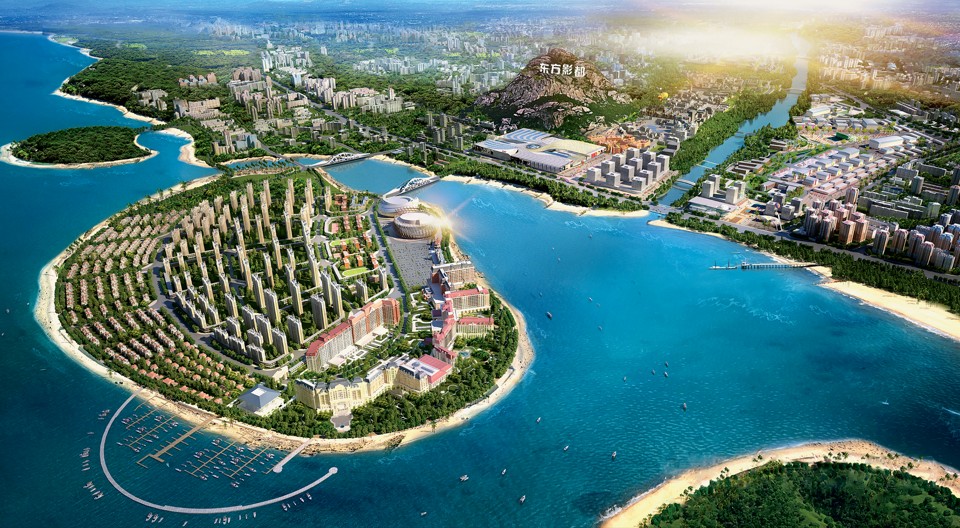 What about the cash rebate?
As first reported by Patrick Frater in an October 14th, 2016 post to Variety: Wanda chairman Wang Jianlin has arranged "a 40% subsidy – aka a production rebate – for projects that shoot at [his new motion picture production] Qingdao complex. Wanda's so-called "development fund" will cover both feature films and TV shows."
40% of what you spend to be returned to you in cash?
That level of rebate will certainly get a lot of attention from Hollywood types. But, to be eligible, motion picture features must be officially Chinese government-approved co-productions ≥ 60 minutes (IMAX and other large formats ≥ 45 minutes). And TV shows must also be pre-approved by the Chinese authorities (the government bureau known as SARPPFT or SARFT) and have seasons of 10 or more episodes, with each episode ≥ 30 minutes.
For a more detailed description of those rebates, you can consult the Wanda website.