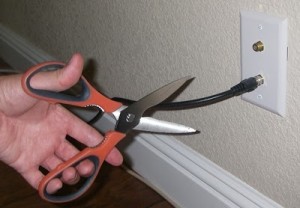 According to a
July 6th, 2011 article in eMarketer, 158.1 million US internet users will download or stream video at least once a month in 2011. This represents 68.2% of web users getting at least some of their video via the Internet. By 2015, 76% of Internet users will be participating in this trend.
But this doesn't mean that consumers will be cutting the cord on their pay-TV services.
"Despite surveys showing consumers' expressed interest in cutting all pay-TV services, few households actually have done so," said Lisa E. Phillips, eMarketer senior analyst and author of the new report, "TV Video Viewing: Beyond Cord-Cutters." "Cord shaving— downgrading an existing level of service — seems to be gathering some steam, however, and some young adults may never sign up for cable or satellite service when they leave their parents' household."
Thanks to
Sheri Candler
for the link.