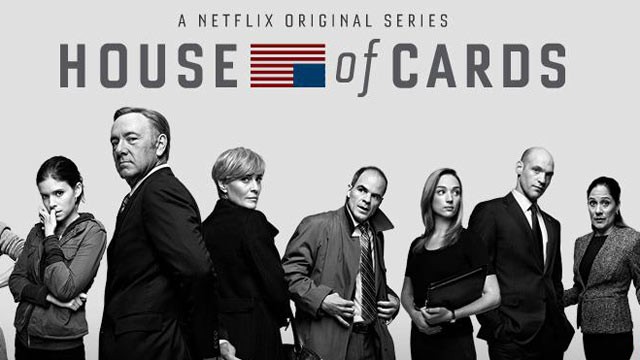 A new original series, House of Cards - produced by David Fincher and starring Kevin Spacey - will premiere on Netflix. That's right. On Netflix.
Founded in 1997, Netflix has already morphed their original business model once, from delivering DVDs of old movies and TV shows - to delivering those same movies and TV shows via the Internet. Now they're reinventing Netflix yet again - this time by competing with all the other companies (like HBO and Showtime) that charge users a monthly fee for access to old movies and a few original series that are only available on that platform. (Unlike HBO and Showtime, Netflix currently offers over 50,000 different titles, many of them available for instant streaming.)
Netflix is only paying a license fee for the premiere (after Netflix streams the shows, Media Rights Capital will deficit finance the series and they are free to license access to it to others after the Netflix premiere). In other words, Netflix gets the first "window."
UPDATE: A story that will appear in the April 1, 2011 edition of The Hollywood Reporter Magazine says that many in Hollywood question the wisdom of the Netflix deal for House of Cards (Some reports have Netflix paying $100 million for 26 hours, although Netflix says that number is not accurate).